Directory
About HawaiiKidsGuide.com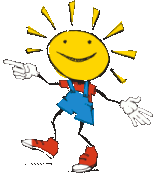 Hawaii Family Fun! Hawaii's diverse natural scenery, warm tropical climate, abundance of public beaches, oceanic surroundings, and active volcanoes make it a popular destination for families to live and vacation. Hawaii has eight major islands. Hawaiʻi, Maui, Kahoʻolawe, Lānaʻi, Molokaʻi, Oʻahu, Kauaʻi, and Niʻihau. Its capital is Honolulu on the island of Oʻahu.
Hawaii provides resident families and vacationers with all the opportunities as the mainland with a Polynesian flair: Excellent schools, preschools, after school activities, birthday parties, family fun activities, attractions, summer camps, arts for kids, sports, and lots of events.
Visit Hawaii for your family vacation and consider yourself lucky if your family is a resident of this beautiful state!